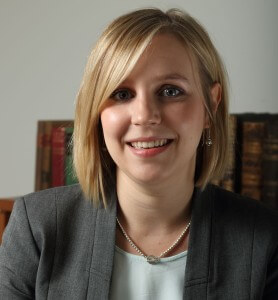 Dr. Jasmin Whittaker
B.Eng (Hons) Pharmaceutical, Ph.D., Patent and Trade Marks Attorney
Jasmin is a Patent and Trade Marks Attorney having completed a Masters of Intellectual Property at the University of Technology Sydney.
Prior to joining Collison & Co, Jasmin was awarded a Ph.D. from the Ian Wark Research Institute (now Future Industries Institute), University of South Australia, for work in the field of Materials Engineering. Her research was related to the study and development of novel polymer-based hybrid materials for biomedical applications. In particular, her thesis was entitled "Engineered silk-based biomimetic hydrogels for cell growth". Throughout her Ph.D., Jasmin published a number of peer-reviewed research articles in international journals and presented her work at various national conferences.
Jasmin has also studied at the University of Adelaide and obtained a Bachelor of Engineering (Pharmaceutical) with Honours in 2012.
Outside of work, Jasmin enjoys reading, travelling and Pilates.