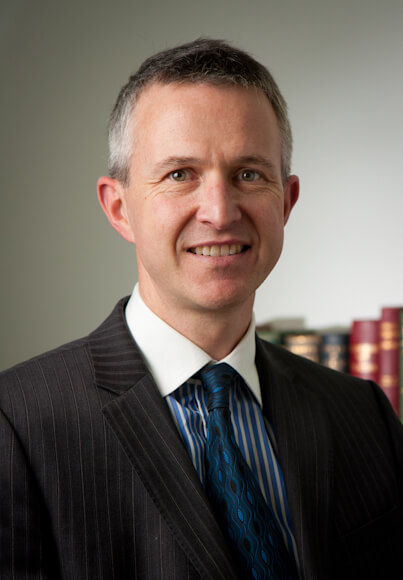 Dr. Donald Angus, Partner
B.Sc (hons), Ph.D., Masters IP, Patent & Trade Marks Attorney
Don specializes in biotechnology and chemistry matters, although he routinely works in other fields. He is primarily involved in drafting and prosecuting patent applications, and in patent opposition matters, but also works with clients on trade mark matters. Don has expertise in identifying, protecting and advancing all forms of intellectual property rights from a range of industries and technologies.
After obtaining his Bachelor of Science degree with Honours, majoring in physical organic chemistry, Don was awarded a PhD from the Victorian College of Pharmacy, Monash University, for work in medicinal organic chemistry. He undertook postdoctoral research at Oxford University before joining Collison & Co in 2000. Don also has a Masters of Industrial Property from University of Technology Sydney.
Don has presented seminars on intellectual property issues and is Fellow of the Institute of Patent & Trade Mark Attorneys of Australia (IPTA) as well as being a member of the Intellectual Property Association of Australia and New Zealand (IPSANZ) and is a past Regional Chair (South Australia) of the Licensing Executives Society of Australia & New Zealand.
Areas of expertise
pharmaceuticals, chemistry, agribusiness, medical devices & technology, defence industries, designs, trade marks, patents